Icy Mountain Water Co. Ltd
Users are not permitted to use the Business Directory to email or contact in bulk. All users must comply and be in accordance with Canadian anti-spam legislation.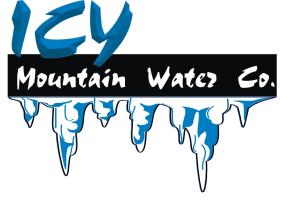 Icy Mountain Water Co. Ltd
Categories
Specialty Shop
Membership Investments
About
Icy Mountain Water is Medicine Hat's largest intendent locally owned and operated Water Company. What started as a passion for healthy living evolved into the thriving diverse business we have today!
Icy Mountain Water is the ONLY supplier of locally made and packaged Premium Quality Ice for only $2.50 per bag! Our Drive-Thru runs daily with regular business hours, Monday - Friday from 8:30-5 and Saturday 10-4. We also feature a U-Fill Station open daily from 6 AM to 11 PM with FREE caps and bottle rinser with Ozone sanitation. Along with Holistic Pet Treats and Raw Bones. We offer Propane and CO2 Cartridge (Drinkmate or Sodastream) exchange and we carry a wide selection of Health and Lifestyle products to aid you in your health goals!
Quality Water & So Much More! Come visit us at 1001 Foundry Street SE for more information and to check out our many great products and services. Where a friendly smile is always waiting for you!
Additional Info
Quality Water. Premium Ice. Quality Products. Locally Owned. Family Operated.
Serving Medicine Hat Since 1992
Images