2022 Chambers Group Insurance Plan Lunch & Learn: February
2022 Chambers Group Insurance Plan Lunch & Learn: February
Thursday, February 10, 2022 (12:00 PM - 1:00 PM) (MST)
Description
Chambers Plan Lunch and Learn Event will be held virtually via Zoom: Thursday, February 10th, 2022 from 12:00-1:00pm.
Is your small or medium-sized business currently looking into a Group Health & Dental Benefit program? Or perhaps you are already enrolled in one but would like to research all of your options? Come enjoy lunch on us and learn about the Chamber Group Health & Dental Benefit Plan - the #1 Plan in Canada for firms with under 50 employees. Over 190 of your fellow members are already enjoying the benefits! Experiencing rate fluctuations? We will explain why and how it's done. Here is what you will learn: The difference between the Non Profit Chamber Plan and other insurers, most importantly how they calculate their renewals. How Pooling provides rate stability. Guaranteed Issue Plans. (No medical questions. Everyone approved). Types of coverage available: Long Term/Short Term Disability, Critical Illness, Business Overhead Coverage, Cost Plus, Employee Assistance Program and of course Health and Dental. We'll have you in and out in an hour! Limited Seating so register early.
Hosted by: JoAnne Letkeman Your Exclusive Medicine Hat Chamber Plan Advisor: Brightan Financial Strategies Inc.
The Zoom link will be provided 1-2 days prior to the event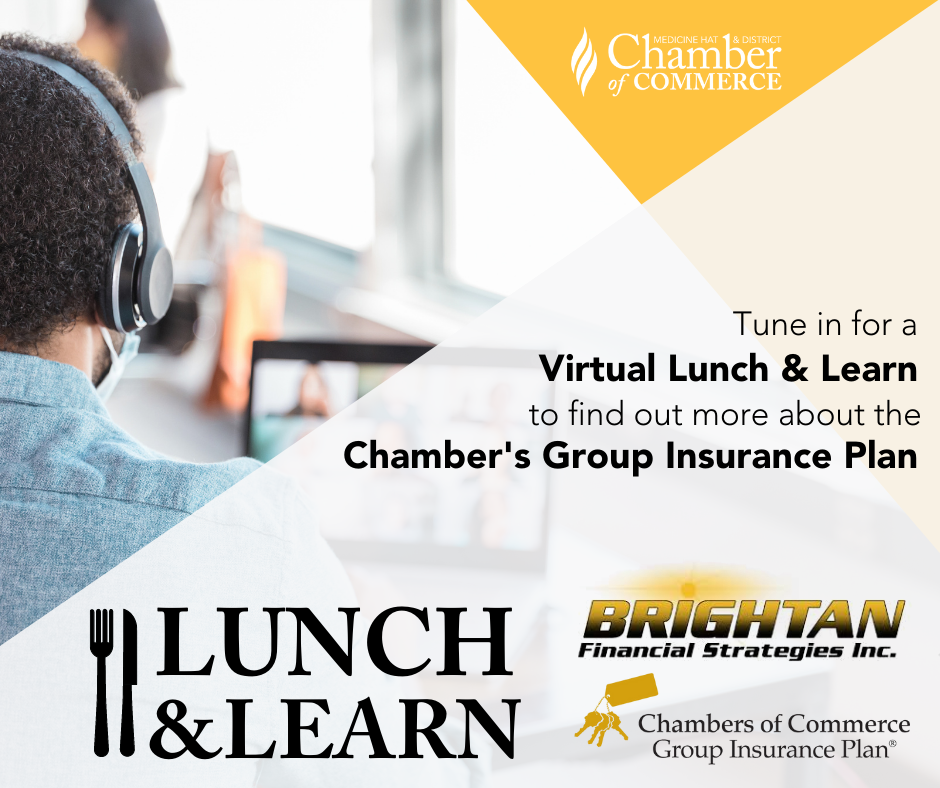 Virtual Event: Zoom

Thursday, February 10, 2022 (12:00 PM - 1:00 PM) (MST)
Thursday, February 10th 2022 12:00-1:00 p.m.
Categories
Business Education
Chamber Of Commerce