Highway Cluster Signs
Chamber members receive a significant discount on highway cluster sign panels
Cluster signs are effective in providing this information 24 hours a day, 7 days a week. Chamber members receive a significant discount to advertise on these signs located along Highways 1 & 3.
For more information and availability contact Kerry Knowles at 403.527.5214 ext. 229 or info@medicinehatchamber.com
1 NEW Panel: $1585 (includes design and installation)
Yearly Renewals: $1285
Members Save!
Member Price for 1 New Panel is $1080*
Member Yearly Renewal: $745
Multi-Panel Discounts
2 panels: 20% off
3 panels: 25% off
4 panels or more: 30% off
***1st year cost includes design, print & installation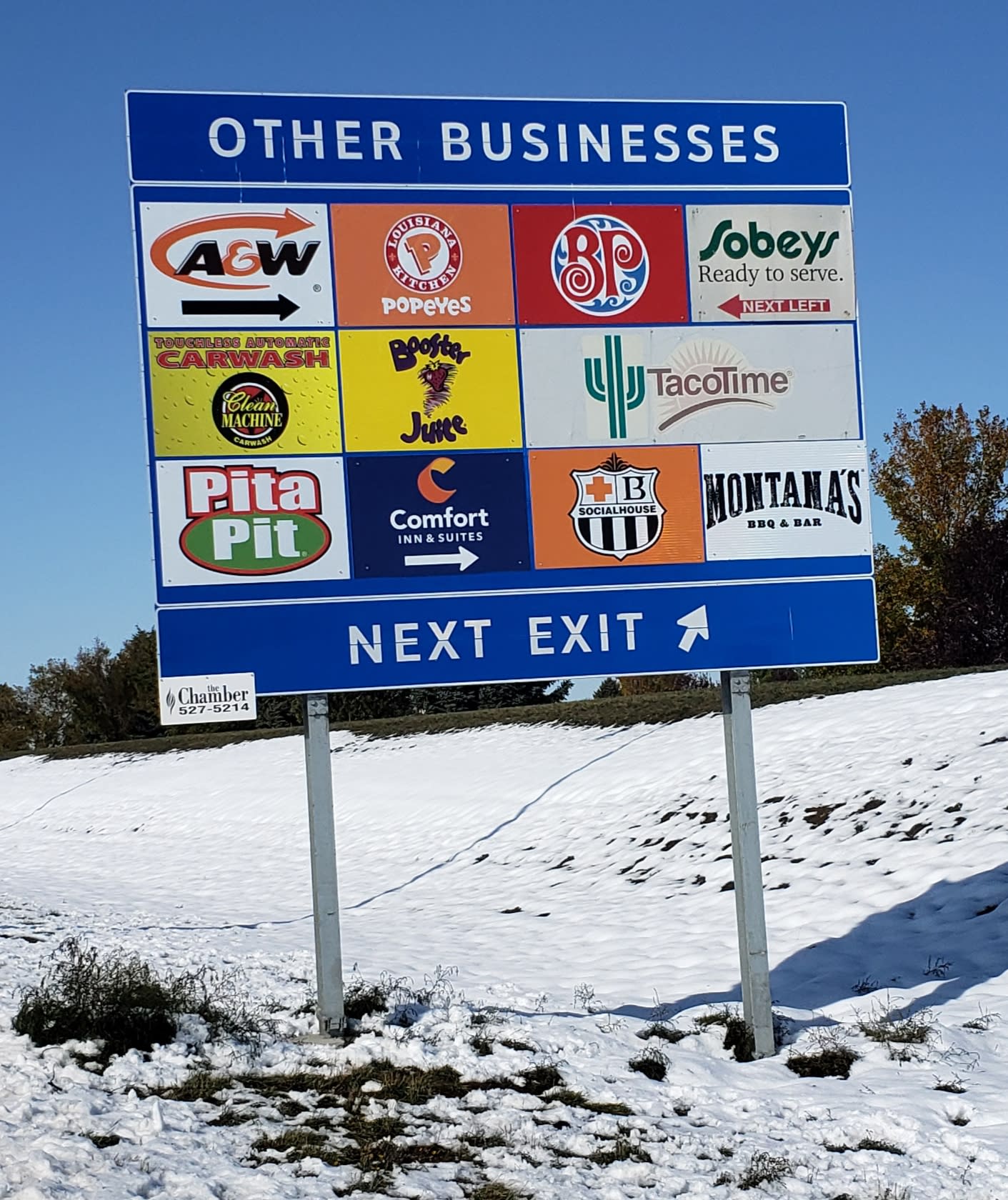 Community Builder Welcome Sign, located on Highway #1: