Chamber Advertising
You can advertise in the Chamber e-newletter and on the website
The Chamber offers banner advertising on our website and our e-newletter. For only $60/month you can have a banner ad on our website. You also have the opportunity to purchase the top banner in the e-newsletter for $75. If you need someone to create your ad for you, we have special pricing for you from:
- Tag Concepts = $50
or
- Postcard Portables = $40
Contact Katalin Lang at 403.527.5214 ext. 225 or communications@medicinehatchamber.com to book your spot today!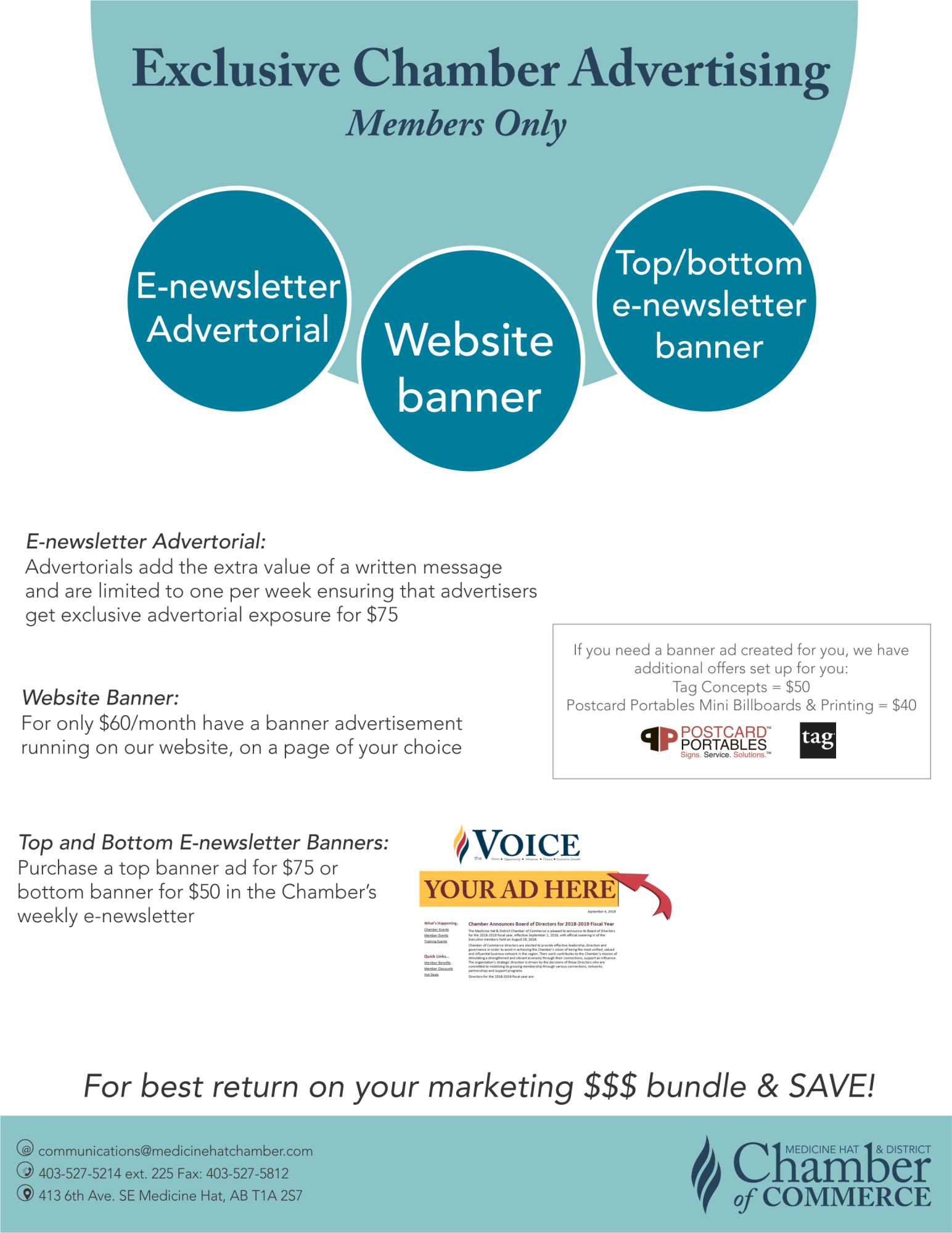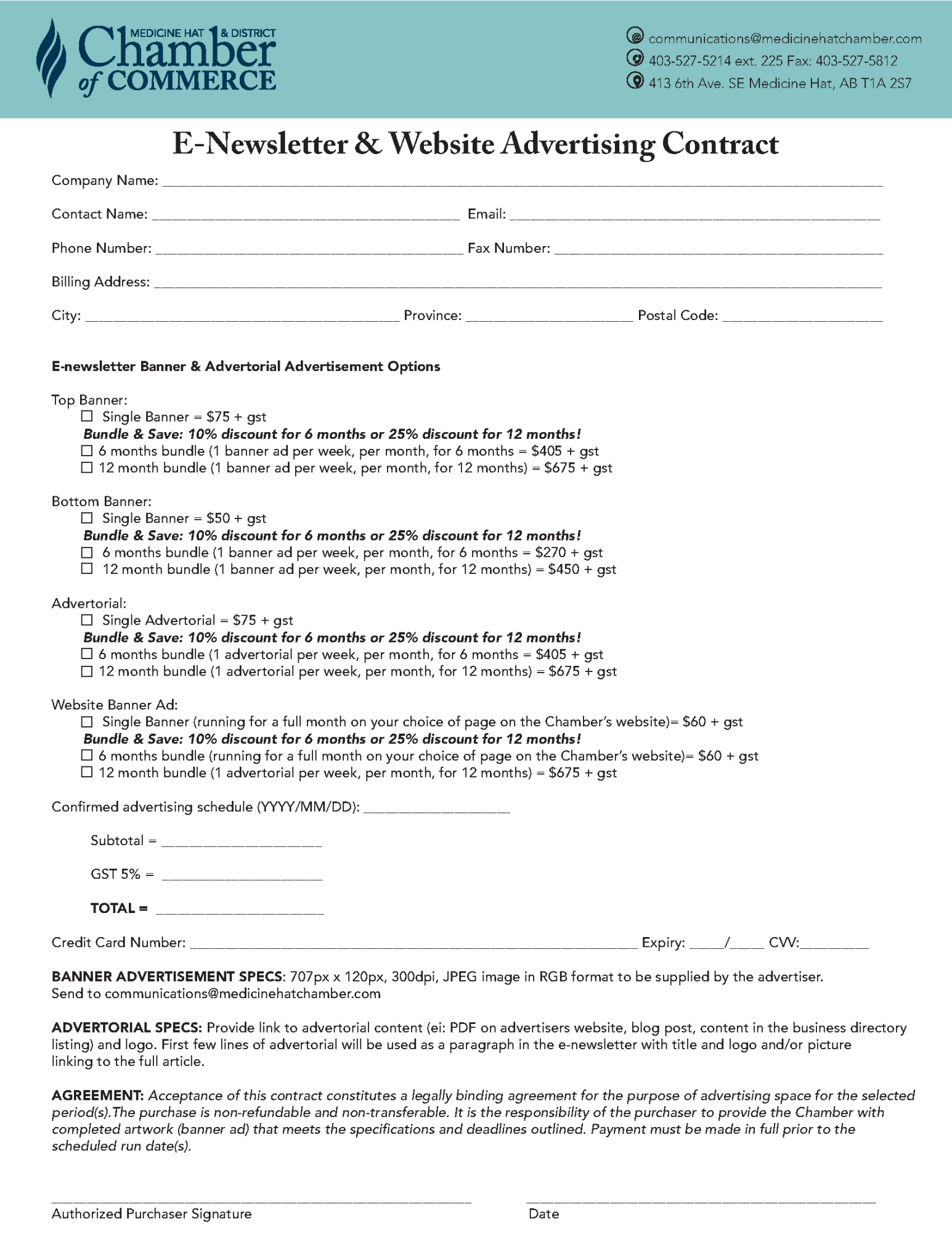 Images