The Medicine Hat & District Chamber of Commerce is pleased to announce the 2021 Chamber Business Award WINNERS!
For media inquires please contact 403-527-5214 ext. 225 or communications@medicinehatchamber.com
The Medicine Hat & District Chamber of Commerce is pleased to announce the 2021 Chamber Business Award WINNERS!
After a rigorous nomination process, our nominees have been finalized.
This event was held during National Small Business Week, which runs from October 17 – 23. The annual awards provide an opportunity for Medicine Hat and Southeast Alberta to recognize the outstanding achievements of our business community. After a rigorous nomination process, our nominees have been finalized.
"Celebrating the Hero Within" was chosen as this year's theme to celebrate the business heroes that walk among us every day. Over the past year, everyday heroes protected our community, using strength and resilience to fuel their actions. Those heroes showed their superpowers of resilience, kindness, generosity, adaptability and leadership when faced with challenges and unforeseen circumstances.
With the support of our sponsors, including Brightan Financial Strategies Inc. (Chamber Partner Sponsor), Pattison Media Ltd. (Award Ceremony Sponsor), TD Canada Trust (Banquet Sponsor), APEX Alberta (Technology Sponsor), Canadian Natural Resources Limited (Entertainment Sponsor), Auto-Star Compusystems Inc (Premiere Sponsor), Methanex Corporation (Premiere Sponsor), and award sponsors (listed below), the Chamber is proud to announce the deserving winners within each of these award categories.
And the WINNERS for the 2021 Business Awards are:
Business Ethics – sponsored by BBB serving Southern Alberta and East Kootenays
Community Attraction – sponsored by Medicine Hat Accommodation Association
Community Involvement – sponsored by Grant Thornton LLP
Customer Service – sponsored by CIBC Downtown & CIBC Wood Gundy
Diversity – sponsored by CORE Association
Global Growth – sponsored by South Country Co-op Limited - Food, Gas & Agro
Large Business of the Year – sponsored by QinetiQ Target Systems
Leading Edge – sponsored by Terralta Inc. and AirTech Ltd
Marketing – SHAC Solutions
Mentorship – sponsored by Pritchard & Co. Law Firm LLP
New Business of The Year – sponsored by Johnston Morrison Hunter (JMH) & Co. Professional Corporation
Small Business of the Year – sponsored by BDC
Young Entrepreneur – sponsored by Medicine Hat College
Award of Excellence - sponsored by the Medicine Hat & District Chamber of Commerce
A total of 14 awards, including the prestigious Award of Excellence, were presented at the 21st annual Business Awards on October 22nd.
The local Chamber aligns many of the categories with the Alberta Business Awards of Distinction, so that local nominees can then be submitted by the Medicine Hat & District Chamber of Commerce for recognition at this prestigious provincial awards ceremony.
'Our business community has shown strength, resilience, generosity and adaptability as they have faced the unprecedented challenges of a global pandemic," stated Marcus Campbell, Chamber of Commerce President. 'We were honoured to celebrate all of our local business heroes through the virtual event and showcase an elevated online experience this year with the generous support of APEX Alberta and the REMO platform. On behalf of the board of directors, staff and over 900 members we serve, we congratulate all of the nominees and award winners for inspiring us to discover the hero within all of us. We also recognize each of our sponsors and thank them for their patience and ongoing consultation through the various challenges and changes this pandemic has posed for this event and for supporting us in making this become a reality.'
Background:
The very first awards were presented over 20 years ago with two categories, Small Business of the Year and Large Business of the Year. The live streaming virtual celebration allowed participants to attend wherever they were on any device they chose, whether in local establishments or the comfort of their own home, and promoted the local business community, while also encouraging the support of our local restaurants.
The awards ceremony provided attendees a virtual platform to network and connect with other participants and nominees, showcasing community engagement on social media using the hashtag #mhbizawards. It also provided participants the opportunity to engage in an online showcase of event sponsors, while streaming entertainment and our emcee, Trevor Moore.
The annual event is a year long planning process with the Chamber switching gears in May 2020 to deliver the event virtually in light of the pandemic. While the Chamber was planning to host a hybrid event this year, the decision was made, in consultation with sponsors to move to a virtual platform, made possible by APEX Alberta. Nominations were received from the community starting in the spring with each nominee being contacted to collect information for their award category. Nomination applications submitted were meticulously reviewed and graded by the event's adjudicating committees, evaluating the information provided by each nominee and using a grading matrix and the award criteria to select the winners in each category.
The Chamber will be gearing up to host the 2022 Business Awards on October 21, 2021.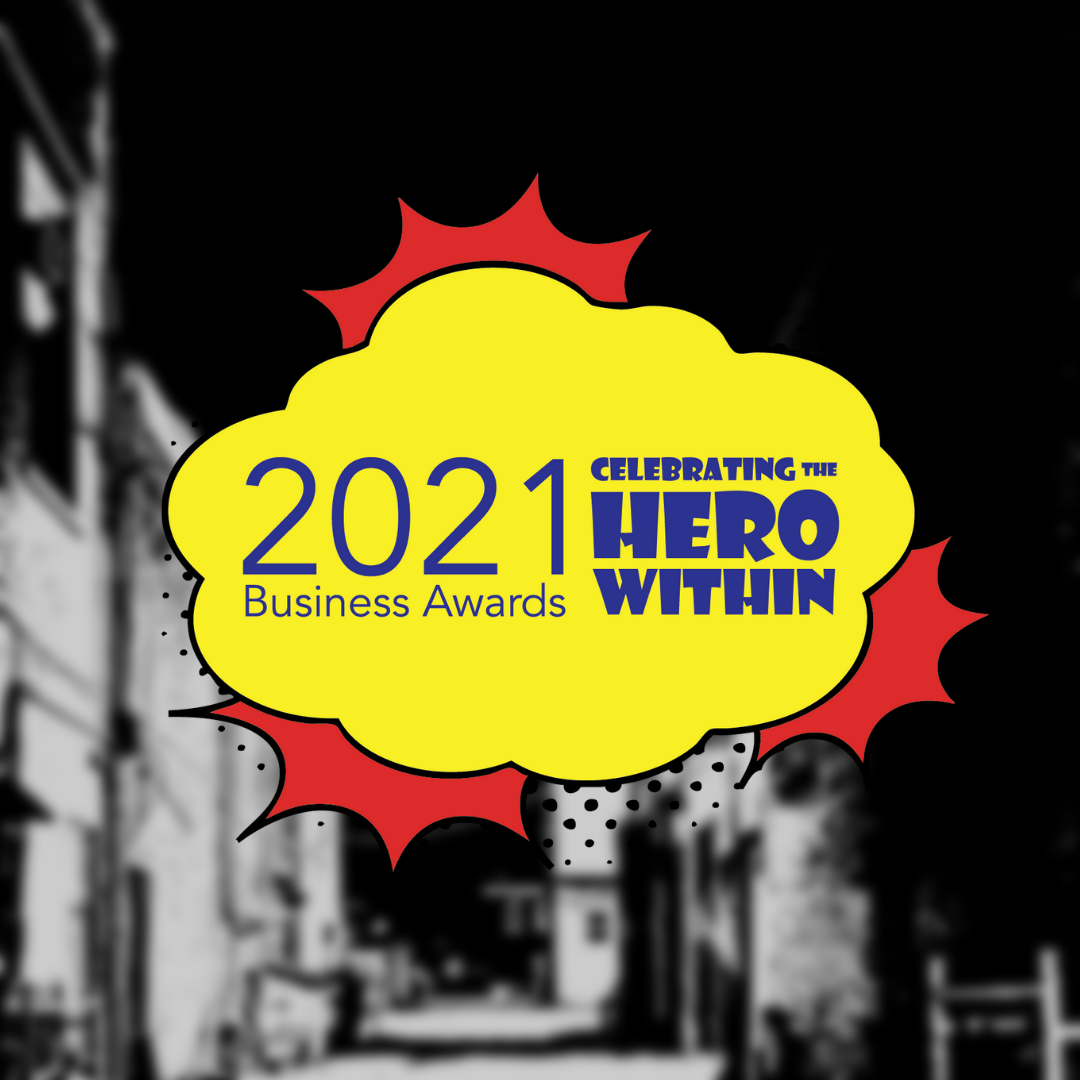 Please direct all media inquiries to:
Marcus Campbell
President, Chamber of Commerce
(403) 527-5214 ext.225
Lisa Kowalchuk
Executive Director
(403) 527-5214 ext.225
The Chamber of Commerce is a grassroots not-for-profit business network built by business for business. For more than 120 years, the Chamber has been a champion for business and an essential source of information and solutions, helping build the businesses that support our families and our communities. The Chamber exists to serve the needs of every business in our region, strengthening our community as a catalyst for growth, uniting business, driving leadership and fuelling success through our connections, support and influence.
The Chamber represents over 900 businesses in our region and is aligned with both the Alberta Chambers of Commerce (ACC), which represents over 24,000 businesses and the Canadian Chambers of Commerce (CCC), which represents over 200,000 businesses. With the largest and most influential business organizations locally, provincially and federally, the Chamber network is the most unified, valued and influential business network in Canada and works together to shape policy and programs that will make a difference to businesses in our region.