News Release: Despite Relaunch, Alberta Businesses Anticipate Slow Recovery
For media inquires please contact 403-527-5214 ext. 225 or communications@medicinehatchamber.com
News Release: Despite Relaunch, Alberta Businesses Anticipate Slow Recovery
Alberta Chambers of Commerce - Media Release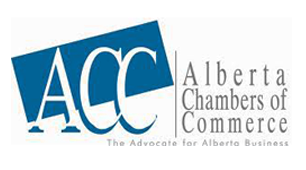 ACC media release — June 4, 2020
EDMONTON — As Alberta moves into the relaunch phase of its COVID-19 economic response, 80 per cent of businesses expect a slow economic recovery—a six-point increase since April.
This figure is the result of an online business impact survey that the Alberta Chambers of Commerce (ACC), Community Futures Alberta, and Economic Developers Alberta carried out between May 14 and May 22, 2020—aligning with the first nine days of Alberta's economic reopening. It was the second survey of an ongoing COVID-19 and low oil prices research project, with the first survey taking place between April 10 and April 26, 2020.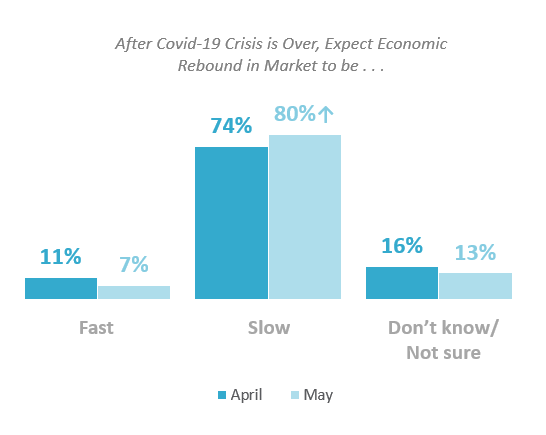 Recent business impact research reveals 80 per cent of businesses expect a slow economic recovery—a six-point increase since April.
In addition to business attitudes about economic recovery, the research also reveals that businesses continue to range in their responses to the various supports and programs available, with many businesses not applying for any form of COVID-19 assistance.
Despite these findings, the survey also identified some positive trends. More than 90 per cent of respondents now say they are likely to continue operating after the COVID-19 outbreak, a slight increase from the 87 per cent of individuals who reported the same in April. Of these respondents, 61 per cent say it is "very" likely they will continue to operate, up from 53 per cent in April.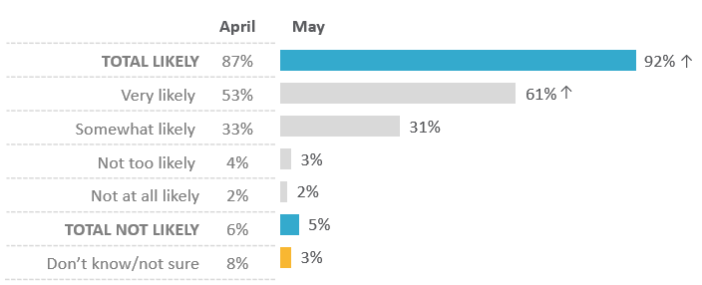 Businesses appear more confident in May than in April that they will survive the impact of COVID-19.
ACC President and CEO Ken Kobly says that while Alberta still has a lot of work to do towards economic recovery, these latest figures offer some hope that the province is trending in the right direction.
"There's no denying that Alberta has been dealt a heavy blow between the COVID-19 pandemic and record-low oil prices," says Kobly. "While these data show our business community continues to face a number of challenges, they also demonstrate the resilience and adaptability of Alberta job creators. Our province owes it to our local business owners, operators, and workers to continue supporting them as we navigate this relaunch phase."
-- 30 --
For comment, please contact:
Ken Kobly
President and CEO
Alberta Chambers of Commerce
(M) 780.975.1659
(P) 780.425.4180 Ext.5
kkobly@abchamber.ca
The Alberta Chambers of Commerce is a federation of 122 community-based chambers of commerce representing more than 25,000 job creators.