News Release: CHAMBER ANNOUNCES BOARD NOMINATION RESULTS
For media inquires please contact 403-527-5214 ext. 225 or communications@medicinehatchamber.com
News Release: CHAMBER ANNOUNCES BOARD NOMINATION RESULTS
(Medicine Hat) – The Medicine Hat & District Chamber of Commerce is pleased to announce the results of its recent board nominations, with one returning director and two new Directors slated to join the board later this year. The following nominees are slated to commence their 2020-2022 term following the annual general meeting in November:
Mark Keller, Medicine Hat College
Les Scholly, Pritchard & Co. Law Firm, LLP
Reagan Weeks, Prairie Rose School Division No. 8
As part of the Board of Directors' succession planning for the Medicine Hat & District Chamber of Commerce, nominations are held every year to actively seek out dedicated, community and business-minded individuals whose common goals and principles coincide with the organization's mandate. The Chamber of Commerce held Board nominations from May 1 to May 29, 2020 with voting by the membership taking place from June 15th to July 10th.
"While we may not be certain of how circumstances will unfold in the upcoming year, we are certain that our incoming board will have the knowledge, experience and expertise to guide our organization and our business community through the challenges and opportunities ahead," stated Chamber of Commerce President, Tracy Noullett.
In accordance with the Chamber's bylaws and the federal Boards of Trade Act, Directors are formally elected at the annual general meeting (AGM) each year. As such, the Chamber will be including the names of each these individuals, who were nominated and selected by the membership, on the slate of candidates, along with our returning Directors to be ratified through our voting process at the AGM on November 19, 2020.
Following the results of the nomination process, Mark Keller remarked, "I'm looking forward to working with the Board and members to help keep the southeast strong and building on the Chamber's long-standing history of working for and contributing to the community and region." The Chambers second new candidate to the board, Les Scholly, reflected on the current situation stating, "while I am hard pressed to think of a more challenging time for Medicine Hat and area, I look forward to working with the Chamber to find ways to build resiliency in our business community moving forward."
"We know that our leadership and commitment to our goals as an organization will be even more crucial in the upcoming year as we look to recover, respond and adapt to unprecedented economic circumstances. While there will certainly be challenges ahead, our board will be looking to re-evaluate, innovate and find unique opportunities for our organization and region" commented Noullett. "As a governing board, we will continue to uphold our fiduciary duty and provide the oversight, strategic direction, financial accountability and policy direction needed to govern and represent the Chamber and its vision and mission in order to weather this storm" concluded Noullett.
The Chamber of Commerce holds an extensive nomination process each year, commencing with the nomination information and overview of duties, responsibilities and what is expected. Candidates are required to fill out an application form and must be a member for at least two years. Nominees also must list current and past board, committee and leadership involvement, along with outlining various business initiatives. Each individual is asked what industries they represent, what they can contribute to the organization and the board, what they would like to see accomplished and the reasons for wishing to serve on the Chamber of Commerce Board. Nominees also participate in a meeting with members of the Chamber's Leadership Development Committee to review board competency requirements and to ensure an understanding of the requirements of a Director of the Chamber. The Chamber has implemented this vetting process to ensure all Directors are fully prepared to serve on the Board and have the knowledge and capabilities that the organization strategically needs to continue its growth and direction.
Please direct all media inquiries to:
Tracy Noullett, President
c/o( 403) 527-5214 ext.225
The Chamber of Commerce is a member-driven, volunteer-led organization, proudly representing the interests of businesses in our region, and working diligently to stimulate a strengthened and vibrant economy through our connections, support and influence. For more than 120 years, the Chamber has stood for promoting business, monitoring government and championing managed growth in the local economy. The Chamber represents over 800 businesses in our region and is aligned with both the Alberta Chambers of Commerce (ACC), which represents over 24,000 businesses and the Canadian Chambers of Commerce (CCC), which represents over 200,000 businesses. With the largest and most influential business organizations locally, provincially and federally, the Chamber network is the most unified, valued and influential business network in Canada and works together to shape policy and programs that will make a difference to businesses in our region.
CANDIDATE PROFILES
Mark Keller - Executive Director, Advancement & Community Relations
Medicine Hat College
Born in Calgary, Mark has lived and worked in four communities and two provinces, but likes to call Medicine Hat home. Currently serving as the Executive Director of Advancement & Community Relations for Medicine Hat College, much of his career is in community development and communications in the post-secondary sector. Mark believes in the value of lifelong learning, has an MBA in public relations and communications management, as well as education in journalism and aviation. He is committed to community safety and is a volunteer search and rescue manager. Enhancing regional collaboration and partnership are among the goals he hopes to achieve.
Les Scholly, Partner/Lawyer
Pritchard & Co. Law Firm LLP
Les is originally from Calgary and moved to Medicine Hat in 1993 to complete his year long legal articles with the firm Gordon Smith & Company. While he initially did not intend to stay in Medicine Hat, he found working in a smaller center allowed him opportunities to do legal work for "real people", which was a much different experience from his friends who were articling in the larger Calgary firms. He started making personal and business connections in that first year and really enjoyed the learning opportunities working as a lawyer in Medicine Hat. Les met my wife here and they have been married 20 years and have 3 boys (2 are twins). He moved to Pritchard & Co. Law Firm after their twins were born and has been at that firm for 16 years. His legal practice consists of helping businesses, from set-up to succession, and helping individuals plan and administer their estates. He has learned to appreciate the Chamber's benefits through his involvement in the Chamber Connect, Ag-vocacy Events, and the Chamber Awards Gala. Law is a field where giving back to the community is important and Les would like to focus his community involvement through the Chamber.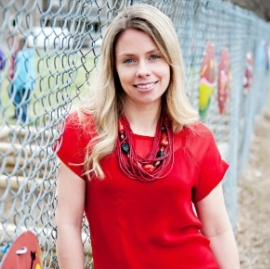 Reagan Weeks, Assistant Superintendent
Prairie Rose School Division No. 8
Reagan was raised in Medicine Hat and happily continues to call the area home with her family. She has a Master's of Business Administration that focused on public private partnerships, and recently completed a doctorate from Johns Hopkins University researching effective communication between stakeholders. Reagan believes strengths based and adaptive leadership can be used to form connections and partnerships to improve community outcomes. She currently serves on the Board of Directors for the Southeastern Alberta Sexual Assault Response Committee, Thrive, and the YMCA of Medicine Hat. She is the Assistant Superintendent of Prairie Rose School Division, which serves 29117 sq. kms surrounding Medicine Hat. This would be Reagan's second term on the Board of Directors, having served one, two-year, term from 2018-2020.