Letter to Premier Kenney: Request for Clarity, Mental Health and Financial Supports
For media inquires please contact 403-527-5214 ext. 225 or communications@medicinehatchamber.com
Letter to Premier Kenney: Request for Clarity, Mental Health and Financial Supports
On behalf of the Medicine Hat & District Chamber of Commerce, we are reaching out to provide additional information from our letter of January 12, 2021, and your response received on January 19, along with Minister Schweitzer's response on March 11.
Dear Premier Kenney:
We know that you have heard the growing frustrations from the Alberta business community. We also know these are intrinsically linked to the length of this pandemic, the ever-increasing mental health and financial challenges and the ongoing uncertainty.
While we cannot predict this pandemic's ongoing implications, we know that there is some end in sight. As Albertans continue to work together to keep case counts low, as we people are immunized, and as we continue to re-open our economy, many of the burdens will start to lessen. However, we know that three major factors are impacting our business community right now including:
Ongoing financial challenges
Growing mental health concerns
A need for greater clarity and certainty in information and re-opening plans
Financially, we are pleased that the Federal Government has extended the Canada Emergency Wage Subsidy and the Canada Emergency Rent Subsidy, along with the Provincial Government's new enhanced business benefit slated to roll out in April. Unfortunately, with the continued restrictions, we don't believe that the Enhanced COVID business benefit will provide the relief needed, even coupled with the Canada Emergency Wage Subsidy and Canada Emergency Rent Subsidy.
Through our own localized business survey, in which we had over 500 respondents, we know that 30% of businesses can't sustain their operations at this level of economic activity, and the financial supports offered will not be enough for some to continue operations. We know that you have also received similar data from across the Alberta business community from the Alberta Chambers of Commerce.
While we know we cannot influence the Canada Emergency Wage Subsidy and Rent Subsidy at this time with decisions already being made; we hope that the Government will look at the eligibility of the upcoming Enhanced Business Benefit. We see this program potentially causing some challenges, due in part to three factors. The first is the 60% revenue reduction. With business revenues increasing as they re-open, they also have substantial increases in business expenses. There should be consideration given to the net income vs looking at revenue alone. The second concern is limiting the grant to 15% of eligible expenses. We know costs have increased for business. Perhaps there needs to be a consideration for the total support that a business receives and different indexes of benefit. While we know this might complicate the system, we also know that 15% is not enough. The third challenge that we've identified would be in the reporting requirement and how businesses will need to report on the combined provincial and federal funding support. We recognize some challenges in the initial information we have reviewed from the program and hope that this program will be structured so that businesses can get through this pandemic and not create additional burdens and stressors.
Any additional administrative burden that increases the feeling of a loss of hope adds to the mental health challenges already felt by many of our business owners. As you are already aware, the mental health challenges have increased exponentially and have been compounded by the impacts of this pandemic. In recognition of this challenge, our Chamber adopted a policy position to recommend increases to Workplace Mental Wellness supports to address the needs of both employers and employees. We believe our recommendations are balanced and fair, providing viable solutions and supports that will make a difference. We have included our policy position and recommendations with this letter and hope this is something that the Government will consider implementing in the near future. The Associate Minister of Mental Health and Addictions' office already has a copy of this policy paper for their review and feedback as well. We hope to hear a positive response soon as each day that goes by only amplifies the issues our communities face.
In Minister Schweitzer's response to us, he stated that the Government introduced a 'clear, step-wise approach to easing public health restrictions that outlines when sectors can begin increasing activities.' However, we can comfortably state, and I'm sure as you can already appreciate, this step approach is anything but clear in the eyes of the general public.
We know there needs to be greater clarity and certainty around the provinces re-opening plans. Our ask continues to be for the Alberta Government to provide greater clarity and transparency around the data and the expectations of operators to safely re-open and remain open to keep our communities and economy open. We respect that there is a balance that needs to be considered between protecting our citizens, our health system and the economy. We also know that information, communication and clarity are critical factors in our success moving forward.
We recognize the Government needed to act when the case counts were doubling in the fall. We also know that there needs to be a balanced approach to not only COVID-19 cases but also taking into consideration those that require other services from our health care system.
Our Chamber also understands that the re-opening steps are being evaluated with both leading and lagging indicators. However, this information is not clear on the website nor clearly communicated to the public, which has caused much confusion around the re-opening plans. As you are already aware, this has also caused much criticism of the Government, with the focus on hospitalizations being strongly emphasized in the re-opening plan on the website but not focusing on all the factors impacting the Government's decision.
We know that the Government evaluates this public health data on an ongoing basis to assess options and to work towards helping Albertans get back to regular routines and ensuring we prevent other surges. Unfortunately, even though the Government may be aware of this information, there is a lack of clarity concerning each step of the plan and what re-opening would look like for the industries and activities identified in each step.
Further, many of the guideline documents have also not been updated with the re-opening plans and there is concern that some of the guidelines may be outdated or not clear enough. We have also heard concerns about some businesses or industry associations needing to provide plans for potential exemptions and the concern over the lack of continuity this type of approach infers. For those that continue to be required to close or limit operations, our businesses need to better understand the reasons and justifications as to why particularly in regions that have lower case counts or where businesses may have similar types of operations to those already open.
All we ask is that this information and the data becomes more publicly available and consistently applied, not only in the numbers presented to the public but also in how this information is being evaluated, assessed and used in the decision-making process.
We believe that there are balanced solutions to all three of these challenges that would address the financial needs, the mental health supports required and the clarity of information in the re-opening plans. By evaluating and reconsidering these three things and enhanced solutions for delivery through the recommendations we are providing, we believe it may address many of the challenges and frustrations currently being felt by the business community.
There is a decreasing level of confidence in the Government and the information, and we believe this is primarily related to communication and information related to supports, guidance and plans. We are well-positioned and willing to work with the Government to find solutions to these challenges, but it must be done in tandem with the business community.
The crisis has shown the best policy is made when it widely draws upon the advice of civil society, including businesses both large and small across sectors. We should use this opportunity to learn from what is working and what is not working in not only our jurisdictions and regions in our province but also from other comparable jurisdictions.
We are pleased that the Government shares our sentiments that Alberta businesses are the heartbeat of our economy, so we ask that you work with business support organizations like ours to provide the necessary life supports to keep these businesses going until we are into a more stable recovery phase. We can all agree that supporting businesses and employees through the COVID-19 pandemic will help to ensure they will be able to propel our economic recovery.
While no one can predict with any certainty the economic, political and cultural changes this crisis will have, we know these changes will be significant. The high level of collaboration among governments, businesses and civil society managing this pandemic should be such that it gives Albertans confidence about our collective ability to deal with the long-lasting changes it will bring.
We are ready and willing to provide the advice, information and recommendations to move our economy along and to communicate this back out to our business community as well.
Sincerely,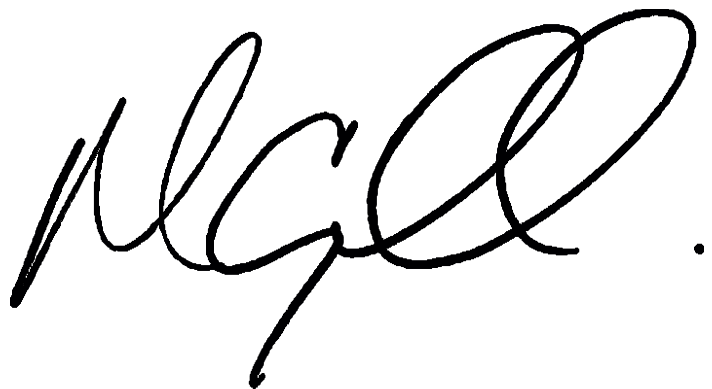 Marcus Campbell, President
2020-2021 Chamber of Commerce Board of Directors
Cc: Minister of Jobs, Economy and Innovation, Minister Doug Schweitzer
Parliamentary Secretary for Small Business and Tourism, Martin Long
Alberta Chambers of Commerce
Brooks-Medicine Hat MLA, Michaela Glasgo
Cypress-Medicine Hat MLA, Drew Barnes
Jim Pattison Broadcast Group, Rogers Media, Medicine Hat News