A NEW ERA OF ROARING SUCCESS RECOGNIZED AT 2022 BUSINESS AWARDS (WINNERS ANNOUNCED)
For media inquires please contact 403-527-5214 ext. 225 or communications@medicinehatchamber.com
A NEW ERA OF ROARING SUCCESS RECOGNIZED AT 2022 BUSINESS AWARDS (WINNERS ANNOUNCED)
After a long rigorous wait our winners for the 2022 Business Awards have been announced!
The Medicine Hat & District Chamber of Commerce is pleased to announce the winners of the 2022 Chamber of Commerce Business Awards. The annual awards were held on Friday, October 14th at the Esplanade with a crowd of nearly 300 people in attendance. There were a total of 115 nominations in 14 categories with one business taking home the prized award, the Chamber of Commerce Award of Excellence.
"A New Era of Roaring Success" was chosen as this year's theme to signify the 'Roaring 20's' of this century. Similarly, to the 1920's, our 2020's are the beginning of a united force in supporting and strengthening our local economic prosperity. As we navigate the 'Roaring 20's' of this century we celebrate our businesses, past and present, that have weathered the challenges and have emerged with new ideas, innovative practices, and even stronger connections.
A huge thank you to the support of our sponsors, including our Major Sponsors:
TD Canada Trust - Banquet Sponsor
Pattison Media Ltd. - Ceremony Sponsor
Canadian Natural Resources Limited - Entertainment Sponsor
APEX Alberta (Community Futures) - Technology Sponsor
Brightan Financial Strategies Inc. - Chamber Partner Sponsor
Auto-Star Compusystems Inc - Premiere Sponsor
Methanex Corporation - Premiere Sponsor
Paradise Valley Golf Course - Promotional Sponsor
Boylan Imaging - Promotional Sponsor
Connect First CU - Photo Booth Sponsorship
MNP - Champagne Tower Sponsorship
The Chamber is proud to announce the deserving winners within each of these award categories.
And the WINNERS for the 2022 Business Awards are:
Business Ethics – sponsored by BBB serving Southern Alberta and East Kootenays
Community Attraction – sponsored by Medicine Hat Accommodation Association
Community Involvement – sponsored by IG Wealth Management
Customer Service – sponsored by Brokerlink
Diversity – sponsored by CORE Association
Global Growth – sponsored by South Country Co-op Limited - Food, Gas & Agro
Large Business of the Year – sponsored by Grant Thorton LLP
Leading Edge – sponsored by ATB Financial
Marketing – sponsored by Nimble - A Division of Pattison Media
Mentorship – sponsored by Pritchard & Co. Law Firm LLP
New Business of The Year – sponsored by Johnston Morrison Hunter (JMH) & Co. Professional Corporation
Small Business of the Year – sponsored by BDC
Young Entrepreneur – sponsored by Scotiabank
Award of Excellence - sponsored by the Medicine Hat & District Chamber of Commerce
'This year's nominees are an example of all the extraordinary businesses in our community. We are proud to support our members and recognize their astounding achievements tonight, and throughout the year,' stated Scott Lehr, Chamber of Commerce President. 'On behalf of the board of directors, staff, and the over 900 members we serve, we'd like to congratulate all the award winners for showcasing excellence in their respective categories. Furthermore, we would also like to thank all the sponsors, hosts, event staff and volunteers that had a hand in making this event so successful.'
The Chamber will be gearing up to host the 2023 Business Awards on October 20th, 2023.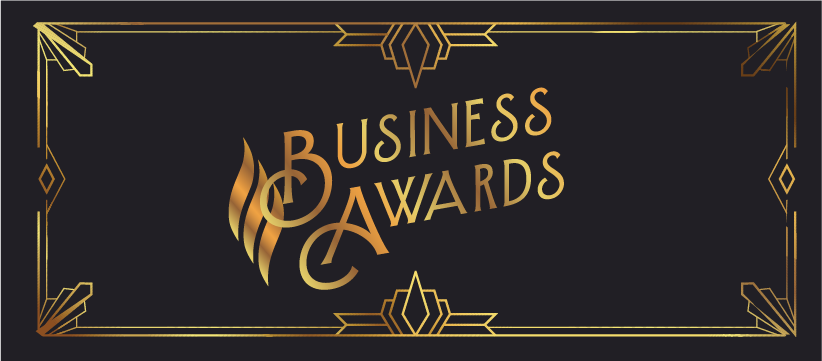 Please direct all media inquiries to:
Scott Lehr
President, Chamber of Commerce
(403) 527-5214 ext.225
Lisa Kowalchuk
Executive Director
(403) 527-5214 ext.225
The Chamber of Commerce is a grassroots not-for-profit business network built by business for business. For more than 120 years, the Chamber has been a champion for business and an essential source of information and solutions, helping build the businesses that support our families and our communities. The Chamber exists to serve the needs of every business in our region, strengthening our community as a catalyst for growth, uniting business, driving leadership and fuelling success through our connections, support and influence.
The Chamber represents over 800 businesses in our region and is aligned with both the Alberta Chambers of Commerce (ACC), which represents over 24,000 businesses and the Canadian Chambers of Commerce (CCC), which represents over 200,000 businesses. With the largest and most influential business organizations locally, provincially and federally, the Chamber network is the most unified, valued and influential business network in Canada and works together to shape policy and programs that will make a difference to businesses in our region.