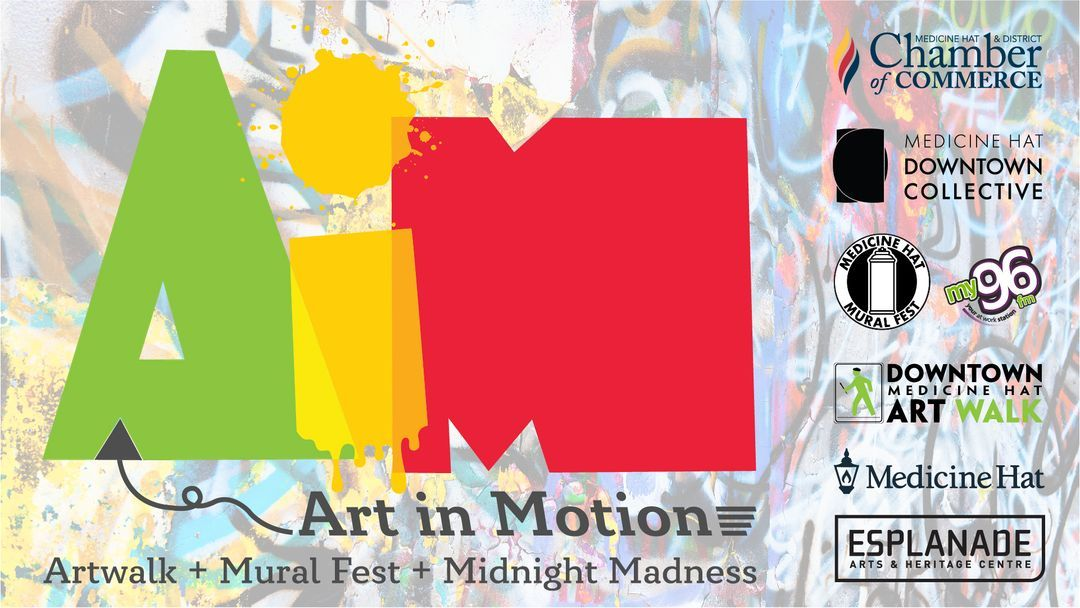 The Medicine Hat & District Chamber of Commerce, in partnership with a downtown collective group of stakeholders, is pleased to launch Midnight Madness for 2022, taking place July 9th, from 4:00 pm to 12:00 midnight. Midnight Madness is a yearly event that engages downtown businesses and brings together our community for a night of fun events and exclusive deals.
You'll be able to check out the activities and promotions taking place during Midnight Madness downtown right here as information is updated. You can also subscribe to this page get up-to-date information about activities and promotions.
We have partnered with Artwalk and Mural Fest and a ton of fun events will be available alongside Midnight Madness! Check them out here.